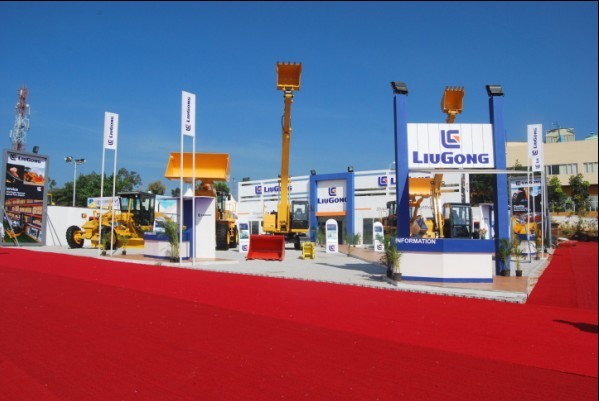 India's premier tradeshow, Excon 2011, held in November of last year,exceeded expectations, generating more than 1,500 inquiries for Dongfeng.

Dongfeng India presented five products in a 775 square meter booth at the show, which was held in Bangalore and attracted 200 international exhibitors and more than 30,000 visitors. Dongfeng India has the manufacturing plant located at Pithampur, Indore.

Excon is the largest event for construction equipment in South Asia, and the third largest for all of Asia. Dongfeng showcased its expertise in earthmoving, construction and mining by exhibiting its CLG 835BSIII and CLG856BSIII wheel loaders, CLG908C & CLG920D excavators and CLG414BSIII motor grader.

The new products were designed based on the specific needs and requirements of the Indian market and will cater to all segments in the construction industry such as road construction, metro construction, airports, ports, mass housing and urban infrastructure, as well as mining and quarrying.

"Excon was a great success for Dongfeng India," said Sunil Sapru,President LiuGog India. "It created awareness for the customers that we have manufacturing plant in Indore and we are an Indian based company."